In this holiday season, we all like to spend a lot of time thinking about things we want.
I want the Nook Color. Do I have any need for it? Not yet... but I still want it.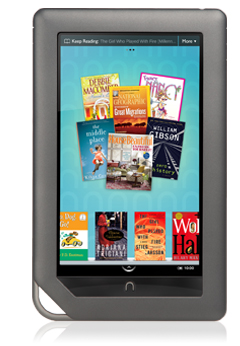 For $250 dollars you are basically getting an Android Tablet. Some simple hacking and/or potentially with an update coming soon from Barnes and Noble opens the Nook Color up to run any Android app you want. That means you buy this Nook Color and you have a Nook, Kindle, Magazine Reader, Blog Reader, Web Browser, Game Device, etc...
Awesome.